How do you politely say "scram" when you just need a bit of peace and quiet? Here are some sassy products that let you say it as politely as you want… I previously posted this on BuzzFeed
1.

Go away, or else…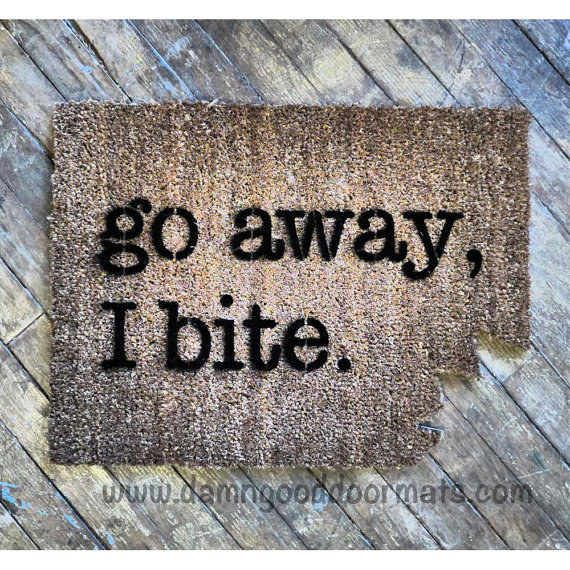 You can get this clever Go Away I Bite Doormat with or without the bite marks from damngooddoormats.com.
2.

DON SOME HUMAN HORSE BLINDERS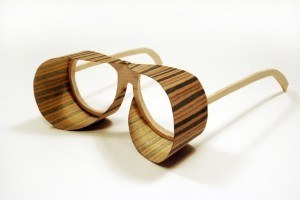 Embrace your inner stallion and charge ahead without distractions.
3.

Just say "NO"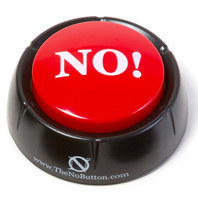 Hit the big red NO Button and let it shout out 1 of 10 different No's — so you don't have to.
4.

Forget subtlety — Hold up a monster-sized message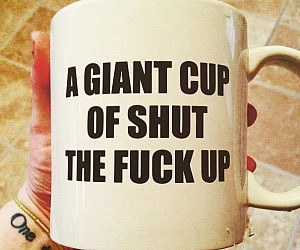 Ward people off with a giant cup and a bigger, bolder message from This is Why I'm Broke.
5.

Put on some Noise Cancelling Headphones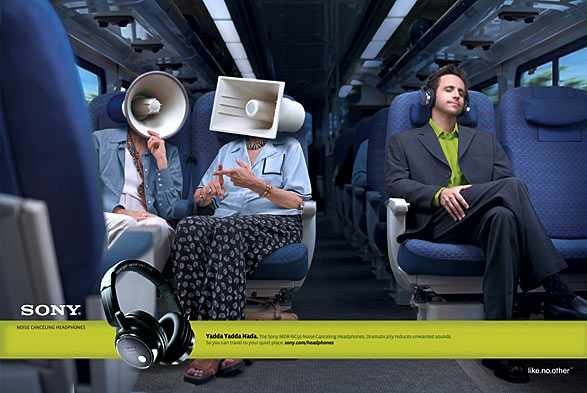 Focus on music—or silence—and leave the distractions behind. Just putting these on will get your message across—whether you're on a plane or at your office.
6.

Plant a Privacy Tree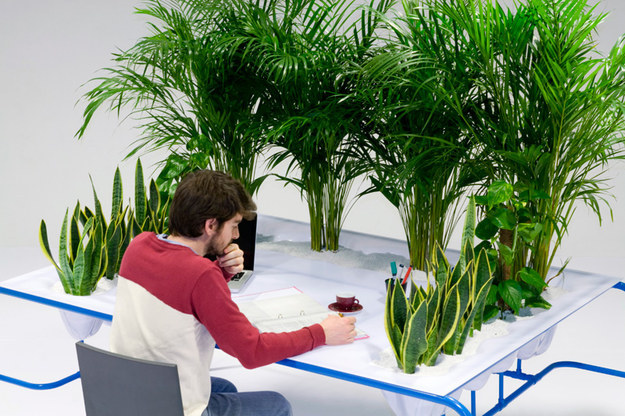 Put a tall plant on your desk to create a living barrier or create a plant cubicle that also promises loads of fresh air! Find the Personal Fresh Air Desk by Julio Radesca de Carvalho at Contemporist.
7.

Leave a sign or sticky note on your desk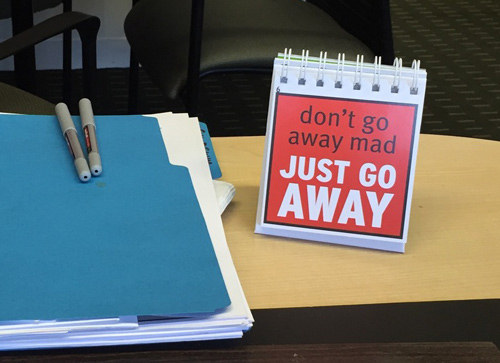 Make it plain for people to see if you're "in the flow," "working on details," needing them to "LOL elsewhere" or just "GO AWAY." Keep an assortment of signs with all the messages you need, like DeskMate.
8.

Turn your "Come In" Doormat on it's Head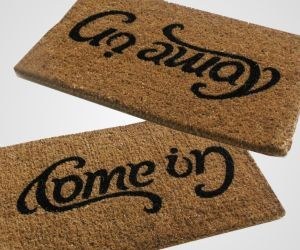 This mind boggling doormat reads 2 different ways. Depending on your mood, set it to "Come in" or "Go Away."
9.

Step into your Private Sanctuary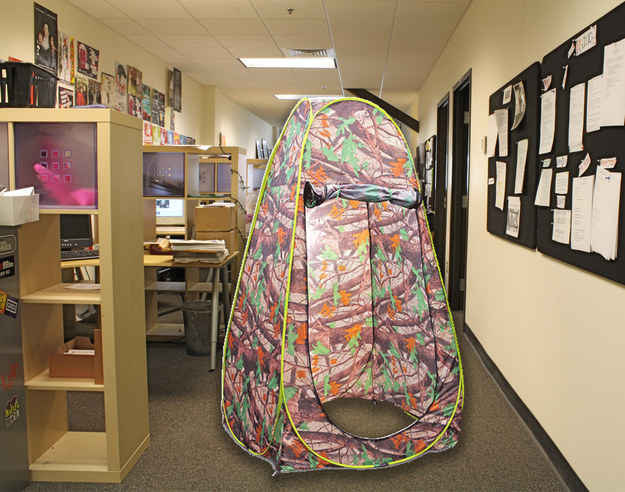 Pop-Up Privacy Tents aren't just for camping, peeing, or changing. Pop it up at work when you need some alone time.
---